TREAT YOUR INNER CINEPHILE, JOIN THE RED CARPET PATRON PROGRAM TODAY!
Cinéfest Sudbury is proud to present the Red Carpet Patron Program, a subscription-based program for dedicated festival fans to keep the spirit of Cinéfest alive all year long!
6 FILMS, 1 TICKET
Red Carpet Patrons receive complimentary access* to each of the 6 film screenings in 2023 (all scheduled to screen at SilverCity Sudbury).
*your Red Carpet Patron card will act as a ticket to all RCPP screenings.
FREE POPCORN FOR PATRONS AT RCPP SCREENINGS
Flash your RCPP card when you arrive at each scheduled film screening to receive your complimentary voucher for one (1) free popcorn!
SPECIAL PERKS AT CINÉFEST 2023
Exclusive perks, events, and benefits for the 35th edition of Cinéfest Sudbury International Film Festival—September 16-24, 2023. More information coming soon, so stay tuned!
EXCLUSIVE NEWSLETTER UPDATES
An exclusive newsletter distributed every 3 months promoting annual events and giveaways for Red Carpet Patrons.
ALL FOR ONLY $50 A YEAR!
Red Carpet Patron Passes for 2023 will be available beginning September 2022.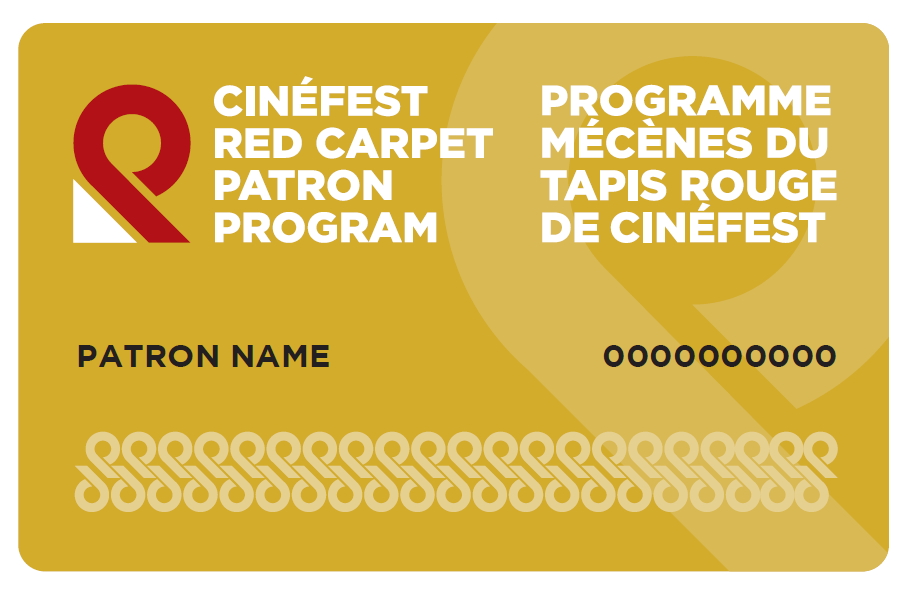 HAVE QUESTIONS ABOUT THE RED CARPET PATRON PROGRAM? WE'RE HERE TO HELP!
Cinéfest Sudbury staff can be reached MON-FRI from 9AM-5PM at 705-688-1234, redcarpet@cinefest.com, or via the virtual website chat (when available).
Thank you, your support of Cinéfest Sudbury is greatly appreciated!