Download the Cinéfest app
Keep your schedule, films, and all other useful info in one place with the Cinéfest app.
The process is very simple:
1. Download 'Chameleon Event App' from your App Store on iOS or Google Play.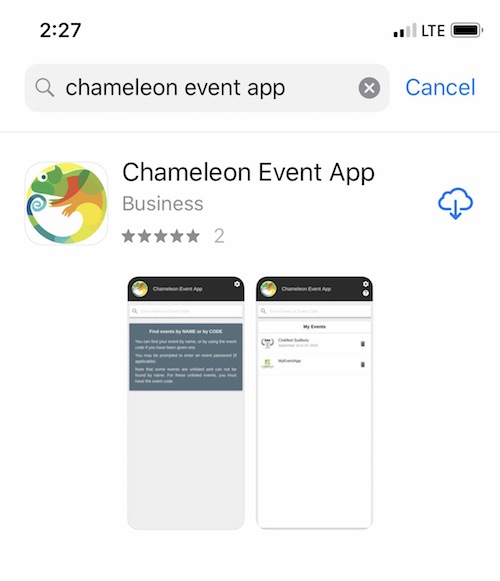 2. Open the app, type in "Cinefest Sudbury" and click to transform!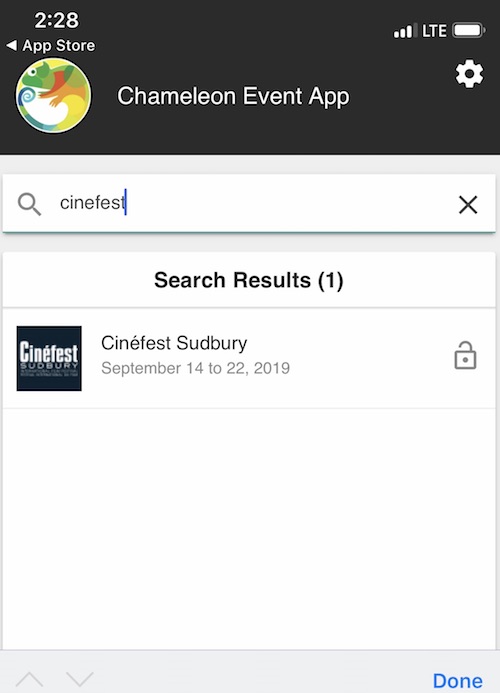 3. Your app is now activated. Enjoy!